KLM LOCAL FARMERS
Sustainable catering concept
| deSter
'LOCAL FARMERS FEED THE WORLD'.
Sustainable catering using local, responsible, artisan and organic products. A cooperation between KLM, deSter, Carl Siegert bakery, Rondeel eggs & 'Better Life' chicken.
Know what you eat
'Local products' is a trend that's here to stay. People want to know here their food comes from, and rightly so.

The concept to co-create 'a conscious sandwich' with several local farmers, and to only work with responsibly produced ingredients from Dutch local farmers perfectly matches the 'KLM takes care' sustainability strategy.
The iconic packaging is a little recyclable cardboard crate featuring 'local' storytelling and a whole weat bread recipe inside to try at home.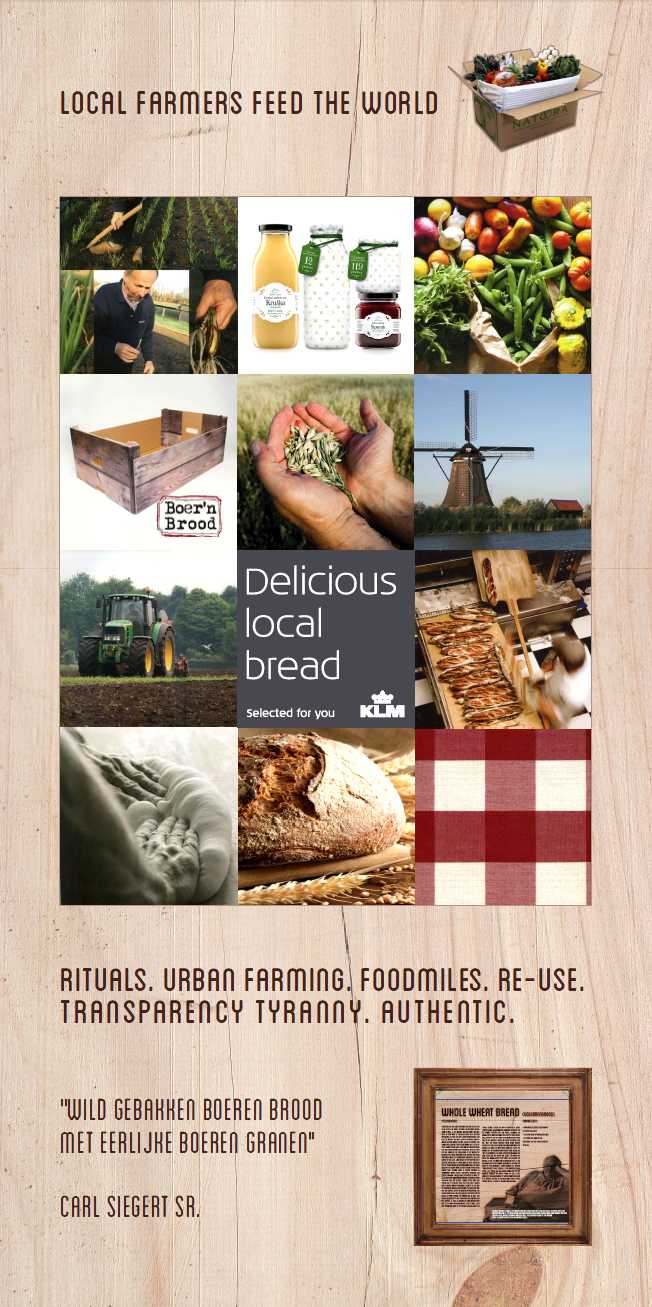 Concept.
Packaging design.
Project Management.

Hester Looij

Studio

Turfsteeg 4A, Haarlem, NL
BTW-ID NL192463123B02